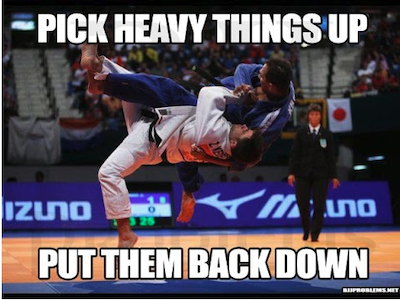 Balancing Weight training and BJJ can be tricky...
But first you need to decide one of the following...
A) Be the Best Possible at lifting
B) Be Very Good at Lifting but dabble in BJJ
C) Be pretty damn good at both
D) Be very Good at BJJ and be legit strong via lifitng
E) Be the Best Possible at BJJ (but still lift a bit)
You don't have to Choose any one indefinnitely; however, you gotta choose one at a time.
For more awesome info, check out this long but very informative video on the matter...